WPC Board ( Wood Plastic Composite Board ) | Features, Advantages & Disadvantages | WPC Board vs Plywood Board
  1. Introduction  
Wood-plastic composites are composite materials prepared of wood flour/fiber and thermoplastics like polythene (PE), polypropylene (PP), polylactic acid (PLA), or polyvinyl chloride (PVC).
WPC has properties such as eco-friendly, durable, long-lasting, and very high water and moisture resistance.
The proportion of sawdust is around 15%, virgin/recycled plastic is 75%, and additive is 10 % in the WPC.
WPC board is a board made up of composite materials (WPC) that has the properties of wood and water-resistant characteristics of plastic.
In other words, boards made up of WPC are called WPC boards.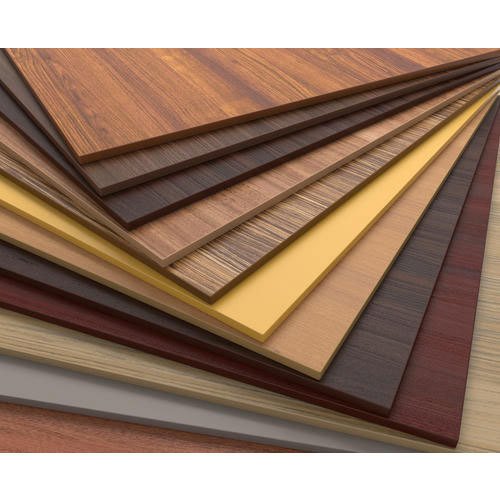 2. Size Of WPC Board  
WPC board is available in the market mostly in the size of 2440 mm×1220mm ( 8 ft. * 4 ft. )  and thickness of 5 mm, 6mm, 7.5mm, 11mm, 12mm, 17mm, and 18 mm according to use and demand.
The density of this board is generally considered as 600 kg/cm3.
  3. Desirable Properties of WPC Board 
a. It should be able to resist fire, water, and sound.
b. It should be durable and also should have high strength.
c. It should be light in weight.
d. It should be non-corrosive and anti-bacterial.
e. It should be able to resist chemical and water actions.
   4. Features of WPC Board   
a. It is the sandwich-type structural composite of different materials.
b. It is more brittle than natural wood. Thus, its durability can be assured.
c. It doesn't get swollen in a humid or moisture environment like plywood does.
d. As it comprises various inorganic fillers and thermoplastic. It is corrosion-free.
e. Stability and fixation of nails, screams, drilling works, etc. are easy.
f. It is thermal resistive.
  5. Applications of WPC Board  
WPC board is the most used building material in modern buildings and also for various construction works. It can be used in both indoor and outdoor structures.
Following are the application areas of the WPC board:
• Door frames and components
• Window frames and components
• Exterior vertical and horizontal cladding
• Fascia soffits and barge boards
• Skirting board
• Stairs and handrails
• Coving
• Balustrades
• Plinking and pre-finished floorboards
• Shelving
• Cable trunking
• Fencing and fence posts
• Garden furniture and architecture
• Kitchen cabinets and worktops
• Office furniture
• Soundproofing cladding
  6. Advantages of WPC Board   
Some advantages of the WPC Board are: 
a. It is waterproof and fungal and termite-proof.
b. Non-decayable on absorbing of water thus, useful for marine areas too.
c. WPC board can be decorated in any shades of painting after applying PVC coating on it.
d. To give some art or design(boutique) finishing, it can be cut using a CNC router.
e. It doesn't release harmful inorganic chemicals that are hazardous to human health. Thus, it is considered eco-friendly.
f. It requires less repairing and maintenance.
g. It can be laminated with Fevicol(adhesive material), PVC solvent, and Cement solvent.
In short, advantages are: 
• Heat and sound resistive
• Moisture-proof, waterproof, anti-corrosion
• Pest control and so on
• Wide range of finishes can be made
• Easy Installation
• High Efficient
• High Workability
• Low repair & maintenance
  7. Disadvantages of WPC Board  
1. High cost as compared to other materials used for the same purposes.
2. Contains less natural wooden texture due to lack of natural wood.
3. Less resistance to temperature.
4. Uses of laser can lead to burning the WPC.
  8. Price of WPC Board  
WPC board is becoming an important part of modern design with strength, durability, etc.
Its price in the market depends upon thickness, density, brands, location, demands, etc.
The rate usually varies between 0.8 $ to 50$ per square ft. based on the type of board required and the brand used.
E.g. WPC furniture board costs around 20 $ per sq. ft whereas WPC foam board costs around 1.5$ per sq. ft only.
  9. Differences Between WPC Board and Plywood  
| | | |
| --- | --- | --- |
| S.No | WPC Board | Plywood Board |
| 1. | It is costly. | It is cheaper. |
| 2. | It is more fire-resistive. | It is less fire-resistive. |
| 3. | It burns when the laser is used. | It doesn't burn when the laser is used. |
| 4. | It is more resistant to chemical and watering action. | It is less resistant to chemical and watering action. |
| 5. | The screw holding capacity of the WPC board is low as compared to plywood. | It has a better screw holding capacity due to the presence of cross-layered veneers |
| 7. | It has a higher load-bearing capacity. | It has a lower load-bearing capacity. |
| 8. | It is eco-friendly. | It is not eco-friendly because trees are used to cut down to prepare plywood boards. |
| 9. | It is more long-lasting and durable as compared to the plywood board. | The durability of plywood board majorly depends on its grade. |
| 10. | It is highly resistive to decay and riot. | It is less resistive to decay and riot. |
  10. Conclusion  
WPC board is best for interior use and is popular nowadays due to its multi-functional features.
WPC is more long-lasting, durable, soundproof, etc as compared to plywood boards. If you are a nature lover then WPC boards will be the best option for you because it consists of only 15% of sawdust.
  FAQs  
a. Which is best MDF or WPC?
Ans: MDF is prepared by using harmful chemicals. Whereas, WPC doesn't have any harmful chemicals on it so it is safe for use.
b. Is the WPC board waterproof?
Ans: WPC boards are water resistive to a certain extent ( not 100% ) as they are composed of 15% sawdust.
d. Is WPC harder than wood?
Ans: WPC is harder than wood because it is highly resistant to a split. Wood can be easily split down into pieces so, it is weak than WPC.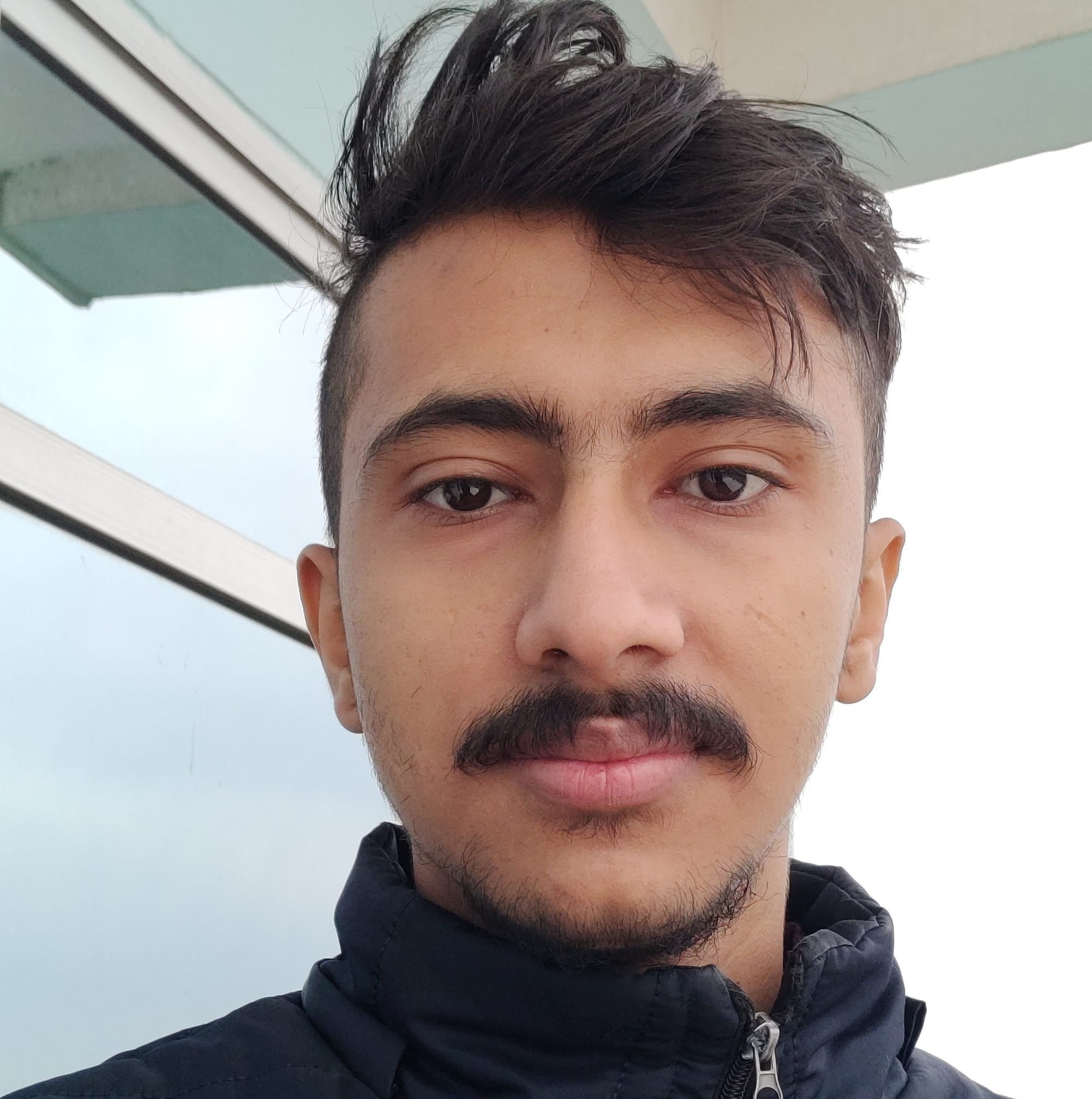 Civil Engineer & CEO of Naba Buddha Group