In this article, we will discuss Best Lobby False Ceiling Design Ideas 2023
A well-designed ceiling always looks captivating. It also increases the home's value and injects an enchanting vibe into your home. 
Have you ever heard of the concept of a false ceiling? It has become the next big trend. You can check out this webpage's best and trendy lobby false ceiling design ideas for 2023. 
Let the guests stare at your ceiling and admit its beauty for hours. Decorating the ceiling adds the most charming depth to your home interior. We are confident that these below-mentioned ideas will give you a lot of design inspiration.
Add a unique dimension to your lobby or living space and make your loved ones welcome. Plus, when using take-off services for construction estimation, prioritize coming up with accurate numbers on how much it will cost to design and embellish the ceiling.
---
  Best Lobby False Ceiling Design Ideas 2023  
Design Idea # 1
How about going with the single-layer false ceiling? Yes, it has become a popular trend to be embraced by every homeowner. Single-layered ceiling adds a 3D effect to your room and makes it look more overwhelming. Furthermore, adding lighting, textures, and shapes inject more character into the lobby.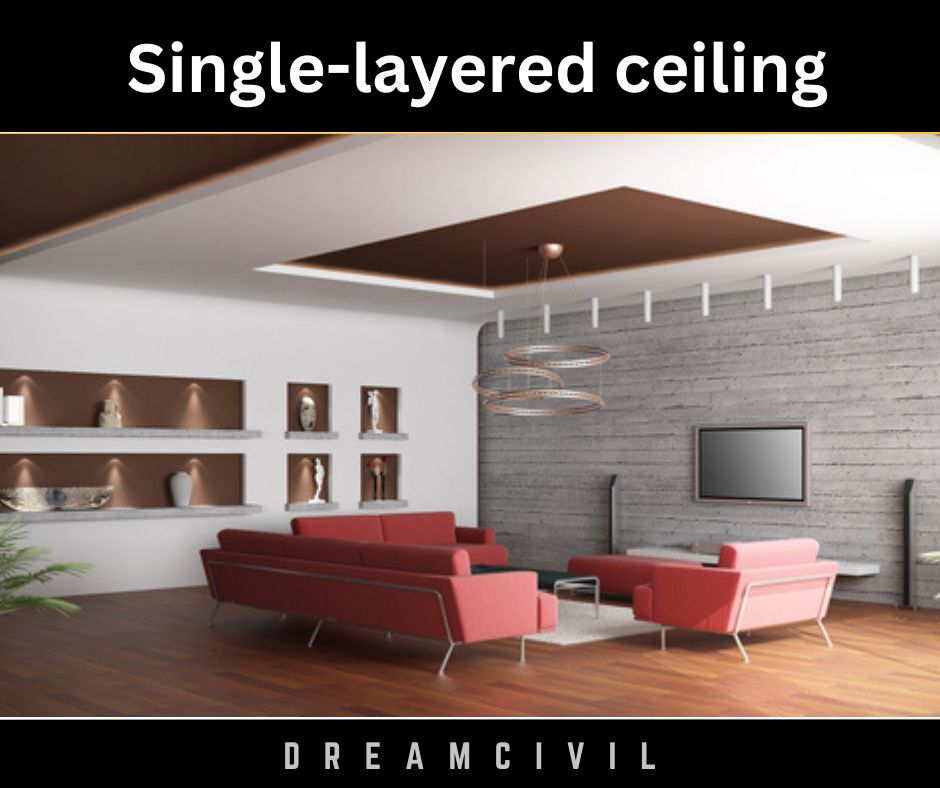 Design Idea # 2
Multi-layered false ceiling has impressed lots of homeowners. It has its charm. Layering has always given a sense of grandeur and luxury. Moreover, it offers limitless avenues to experiment with textures, colors, and lighting. Innovation and creativity is the key, so prioritize these factors. The multi-layered ceiling makes you feel like you are in the big lobby.
Design idea # 3
Protruding designs have won our hearts. Instead of tucking in every element in the ceiling, it is better to give a protruding and elaborative effect. Factor in creative decoration plans, and you are good to go to flaunt a breathtaking-looking false ceiling.
Design idea # 4
Dramatically designed ceilings give a ravishing effect. Adding a coffer creates an impression as if the ceiling is very high.
Coffers come in the form of sunken square or boxy panels. They get fixed into a ceiling and immediately display a stunning vibe in the lobby space.
Your room will look multi-dimensional because of the illusion of a higher ceiling.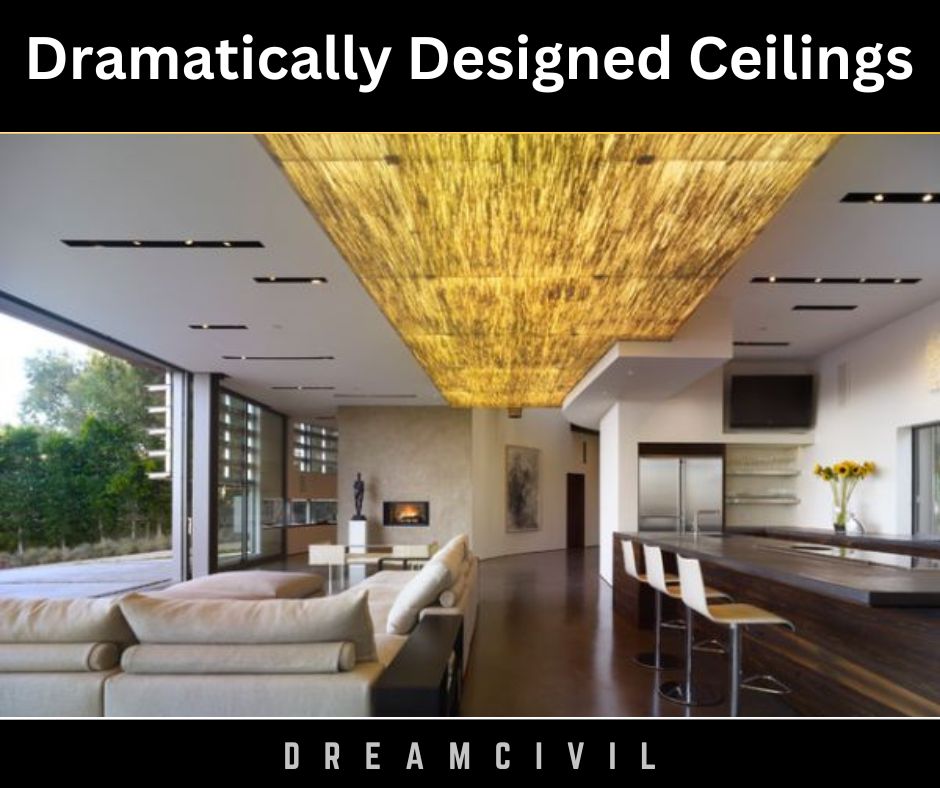 Design Idea # 5
Some prefer to keep the ceiling in a box shape. A boxed ceiling usually gives a magnificent effect when accompanied by recessed lights. So far, it is a brilliant idea that gained popularity due to its geometric pattern.
Design idea # 6
Peripheral false ceiling save space and lets you install a chandelier or pendant lighting with as big a size as possible. It is a minimal design idea that generally runs along all the room's corners and seems suitable for low-ceiling homes.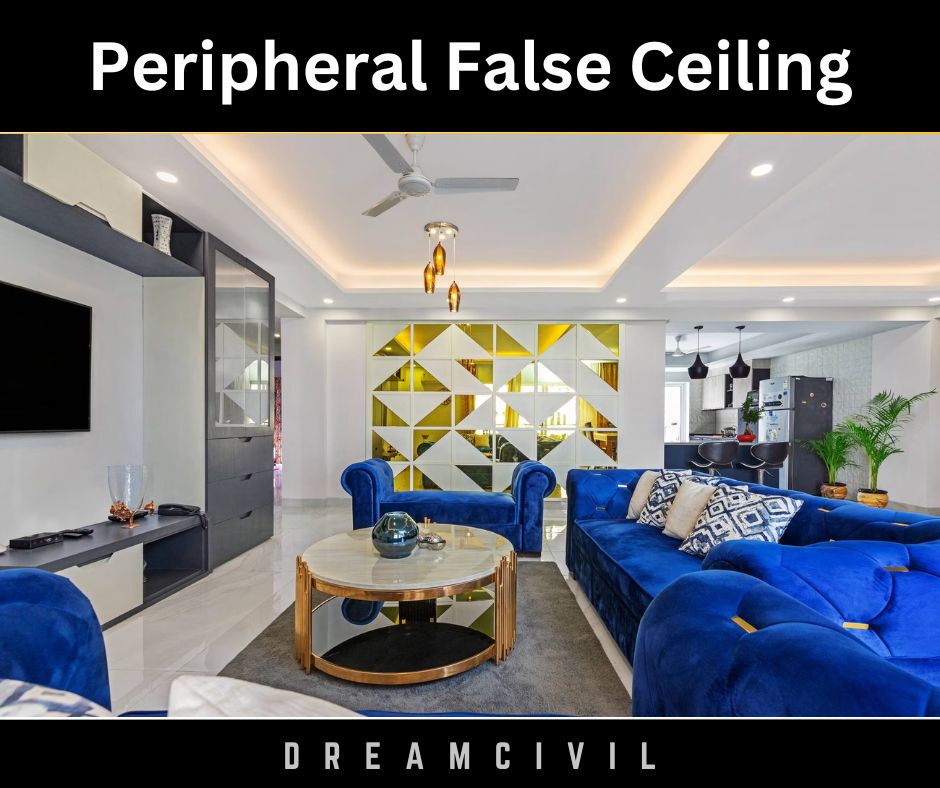 Design idea # 7
Flaunting a geometrical ceiling, yes, please go ahead with this unique idea. It brings a stylish and edgy vibe into your space. You need suspended panels for each ceiling piece and put them together.
Design Idea # 8
Intricate latticework enhances the ceiling's appeal. It adds a subtle and delicate kind of demarcation to this space. Your lobby starts to look more aesthetic.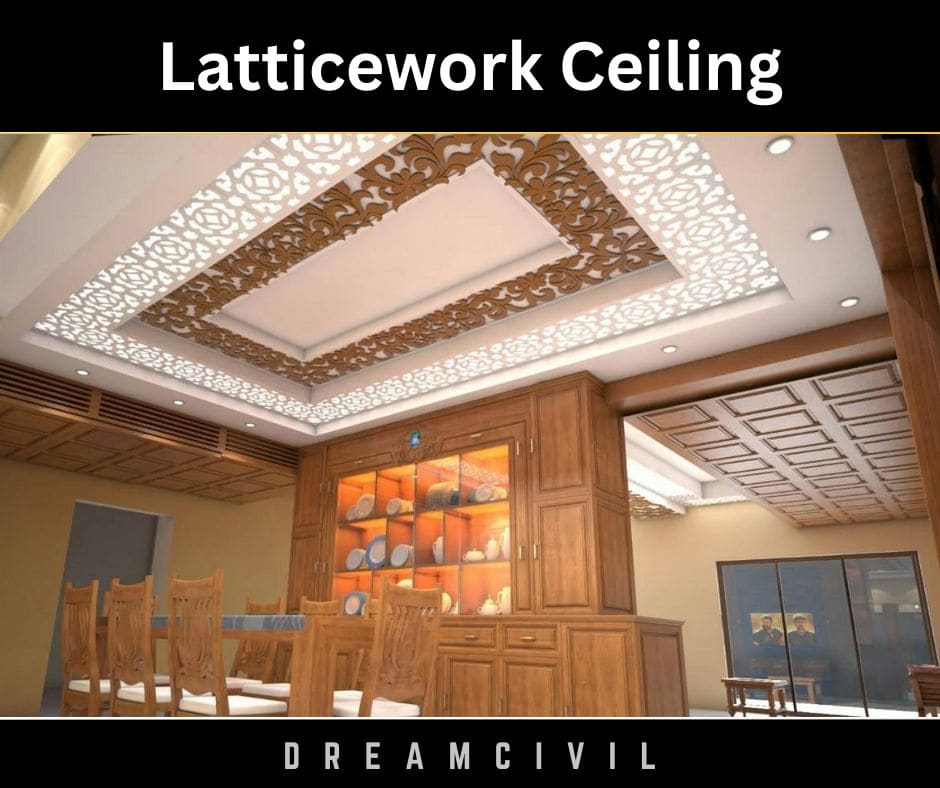 Design idea # 9
Embellishing the ceiling with wooden slats looks equally extraordinary. It adds more sophistication to your home and injects a South Asian touch. Undoubtedly, it has become the most sought-after design worldwide. Wooden slats boost the ceiling's insulating abilities as well.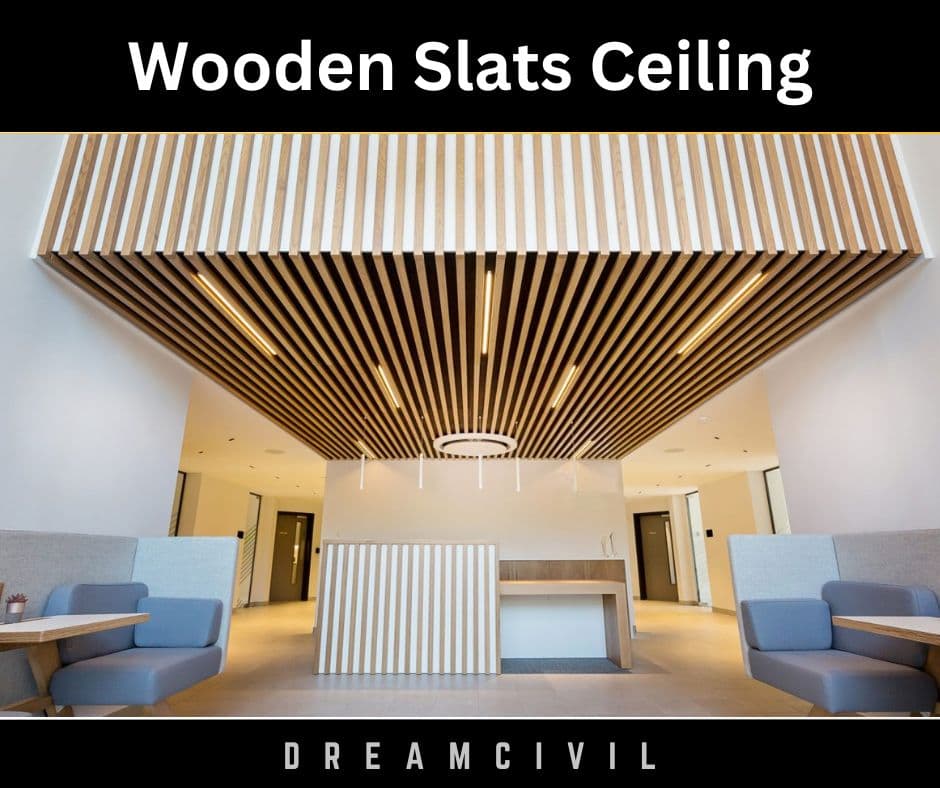 Design idea # 10
If the lobby space is limited, try keeping the ceiling design simple, intricate, and minimalistic. The intricate design makes the space look bigger. You can even add spotlights to elevate every corner of the lobby.
More lobby false ceiling design ideas
a. The angular ceiling design idea makes the home feels super aesthetic. Pair the ceiling with light colored scheme and give an impression of greater height. Opt for minimalistic decor and dim lighting effects.
b. The paneled false ceiling takes us closer to the concept of earthiness. This idea utilizes a wooden setting and makes us understand the significance of nature while enjoying the urban lifestyle.
c. The ceiling has an inverted compartment will look wow too! Such a uniformity of pattern lets us envision royalty. Adding lights in the compartment makes the design more naturally beautiful.
d. The plain frame ceiling has stolen our hearts for ages. Such a design looks classic. For large lobbies, embrace a light color scheme like classic white and soothing pastels. This will create a softer ambiance.
e. That is all about the best and trending false ceiling design ideas for lobbies. No wonder these are fabulous design treatments that you can also execute in home theaters and living rooms.
f. False ceilings add excellent acoustics, hide pipes and wires, and balance the room height as you desire. You can share with us anytime if you have ever embraced this ceiling concept and how your experience was; stay tuned.
---
Read Also: Longest National Highways in India