In this article, we will discuss the best wall putty in India.
Wall Putty is a fine powder produced of white cement which is blended with water & other additives to make a solution that is applied to the wall.
Waterproof Wall care putty is adhesive cement-based material applied on plaster walls before painting to fill the fine hair-like pores, cracks, or pores on any wall surface, it delivers a uniform smooth, and leveled-out surface for painting, and it prevents or decreases water seepage and absorption.
When we are finishing the plastering of the wall, we think about reasonable construction standards and what type of best waterproof putty to apply on the inner wall and exterior wall of your building.
---
  1. Best Wall Putty in India  
Best wall care putty relies on various factors such as strength, bonding, coating, coverage, water protection, rain protection stability, water resistance, polish, quality, pricing, availability in the market, and quantity segmentation.
Waterproof wall care putty is based on white cement which provides water repelling nature after drying, resistance against water, and reduces the chance of water seepage and absorption, that feature makes it more secure.
The standard process for polishing your house is a newly plastered brick wall applying with 2 coats of acrylic or water-based wall care putty followed by one coat of primer and after that applying to the coat of paint.
To maintain the reasonable construction standard, When we start to paint the house, the question arises in our mind which is the best waterproof wall care putty in the Indian market and which putty is best to utilize.
---
  2. Top 5 Best Wall Putty in India  
The most suitable waterproof wall putty is Birla white, Asian Paint, JK Cement, Berger Paints, Diamond wall putty, deco touch waterproof wall putty, etc.
The best wall putty in India are Birla Wall Putt, sunkoll industries ltd Wall Putty, Iris Paints Wall putty, AtoZ Wall Care Putty, Bird White Synthetic Cement Based Wall Putty, Reso White Wall Putty, Greatindogardens Grade A Premium Quality 500 Gram Wall Care Putty, K S Company White Color Birla Wall Putty, Pmw Wall Putty Powder Filler Material, Arosun Paints Ultra Touch Wall Putty, Asian Paint Asian Wall Putty, AkzoNobel ICI Duwel Acrylic Wall Putty, JK Protomax Acrylic Wall Putty, Trimurti Wall Putty White Cement Based Putty, Ezzi Paints E P Plus Cement Base Wall Putty.
Here is the list of the top 5 best of the best wall putty in India are as follows:
✔ Birla wall care putty
✔ True care wall putty (Asian Paint)
✔ JK white putty
✔ Irish paint wall putty
✔ A to Z wall care putty.
a. Birla Wall Care Putty
Birla White Wall Care Putty comes in two variants: Wall Care Putty and Wall Levelling Putty MF (Matt Finish). MF is utilized as a primary coat on the surface to protect major undulations (if any are present) and final finishing is performed by spreading Wall Care Putty.
Best wall care putty, Birla wall care putty available in 1 kg, 5 kg, 10 kg, 20 kg, and 40kg packets. The cost of Birla wall care putty is around 40 rupees per kg.
Birla wall care putty is most competitive in case of price, quality, distribution in the market, bonding, high coverage, resistance to water after drying, waterproofing, water-based mixing, and ease in application.
Pros
a. Works well against water.
b. Remains to shed.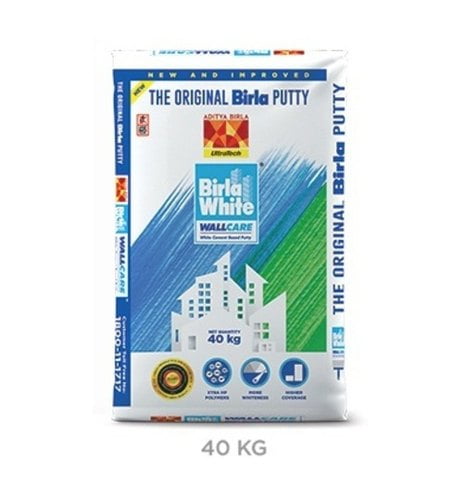 b. True care wall putty (Asian Paint)
it is one of the best brand manufacturer companies and supplier of true care wall putty available in packets of 1kg, 5kg, 10kg, 20 kg, and 25 kg packets. and their costs are around 70 rupees for 1 kg.
It is the most competitive in case of quality and its distribution, decent bonding, and coverage resistance to water after water-based based conditions are easy to utilize.
Pros
a. This wall putties of Asian paints furnish any opportunity and any building.
b. It substantially reduces the destruction of the paint
c. It gives a broader space coverage
c. JK white putty
It is also a top-five best Kurti brand manufacturer company and supplier of JK white fuddi available in packets of 1kg, 20 kg, and 40 kg packet.
The quality of this product is waterproof, but the major disadvantages are that it has a distribution problem and is not widely available on the market.
d. Irish Paint Wall Putty
Area of Application: Interior Wall Masonry, Exterior Wall Masonry
Method Of Application: Apply with a putty knife
Drying Time: Touch Dry – 30 Minutes; Hard Dry – 6 Hours
Physical State: Powder
Physical State: Powder
Packing: Woven Bags – 1Kg, 5Kg, 20Kg, 40Kg
Pros
You will be obtaining a smoother finishing. It carries the fastest time to dry.
Cons
If you have walls that have water seepage problems, it might not be the right option for you.
---
e. A to Z Wall Care Putty
It is one of the best wall putty available in India. It is used to create a uniform cover for painting walls, to cover the water pores or hairline cracks present on the walls. The price of this wall putty is currently  
₹380 to buy from amazon.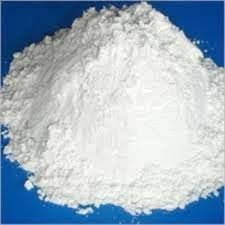 Pros
a. Available at a cheap price
b. Decreases water absorption and seepage before painting
These were the top 5 best wall putty in India.
---
  3. Way to Use Wall Putty  
The way to use cement-based wall putty is noted below:
a. Bring the needed quantity of Wall Putty in a pan. 35-40% water by volume is required to prepare a paste of good consistency.
b. Blend half of the needed water amount into it. Knead/Mix the Putty & wait for a few minutes.
c. Blend the left amount of water to obtain the desired consistency.
d. Blend vigorously for 5-10 minutes for producing a lump-free and uniform paste.
e. Blend the product in such amounts that it should be utilized within 2 hours of preparation.
f. Blending may be performed manually or by utilizing a suitable electric mixer.
g. Clean the surface entirely by sanding with appropriate emery paper to free it from dust, dirt, etc.,
h. Make sure that the surface is plastered or made with a cementitious material
i. The surface should be moderately rough and in just-wet condition.
j. Involve the first coat of Wall Putty (1.5 mm thickness) utilizing a blade/spatula on the wall.
k. Apply a second coat of Wall Putty (1.0 mm thickness) preferably after 4 hours in summers and after 12 hours in winters.
l. Second coat shall be used horizontally to even out application marks of the first coat if any are present.
m. Permit full drying overnight and then utilize a fine emery paper to remove application marks, if any present.
We are sorry that this post was not useful for you!
Let us improve this post!
Tell us how we can improve this post?