✔ Ever give a thought to how much time you spend in your bathroom? A study by Daily Infographic popped a surprising fact: On average, men dedicate approximately 855.8 days, equivalent to 2 years and 125 days, to their time in the bathroom throughout their lives.
✔ In contrast, women spend about 770.8 days, approximately 2 years and 40 days, in the bathroom during their lifetimes.
✔ Yes–you read that correctly! Bathrooms have transcended mere utilitarian spaces by leaps and bounds–morphing into personal sanctuaries projecting style and comfort. 
---
1. Unraveling the Hidden Depths: Big Jet Tubs in a Minimalist Bathroom
✔ When the world frantically embraces minimalism, you might wonder why one should have a bit, literally BIG, of audacity and include a large jet tub in a bathroom. The answer lies exactly there–in audacity. It's about taking your minimalist design up a notch.
✔ A spacious jet tub acts as the centerpiece, displaying a profound paradoxical presence and imparting a riveting twist to the 'less is more' concept.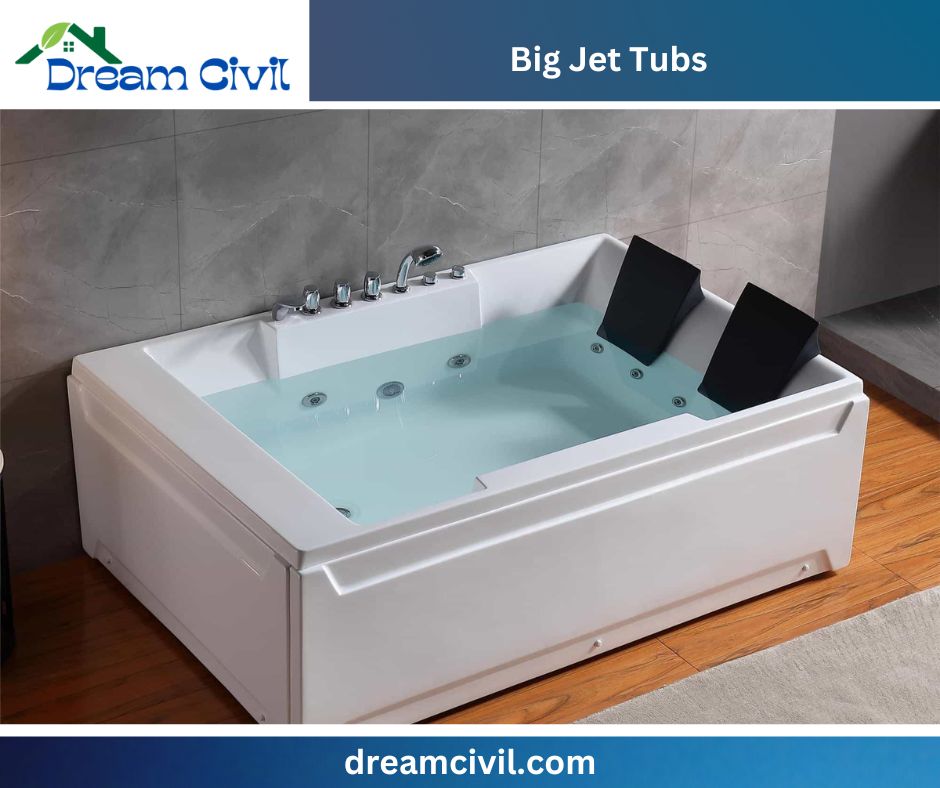 ✔ Adding a luxurious touch to a minimalist bathroom invites you to unwind, shed your daily weariness into the frothy whirlpool, and rejuvenate. Isn't that an enticing proposition? Just make sure you prioritize maintenance; when whirlpool jets won't turn off, you might need to first check for any obstructions in the control panel and jet openings.
✔ If you can DIY it, go for it, but if you can't get it to work independently, you may have to call the pros to help you with it.
---
2. Exploring Diverse Palettes: The Artistry in Mosaic Tiles
✔ Pouring over bathroom designs, one might ask the all-important question – why choose mosaic tiles? Big ones work equally well, after all. Oh, but the small mosaic tiles sew a spatial illusion so riveting that they seduce your senses.
✔ Encompassing a broad range of colors, shapes, and sizes, they induce an element of dynamism that effortlessly marries aesthetic appeal and functional value together. Imagine an endless expanse of ocean waves captured onto your bathroom walls. Captivating, isn't it?
---
3. Breathing Life Into Bathrooms: The Secret Charm of Plants
✔ Amid the hard, glossy surfaces, an unexpected sprig of life could be an enthralling addition. Grace your bathroom with flora, and watch as the once stark bathroom walls mirror the vibrancy of lush rainforest, albeit much cleaner and fancier.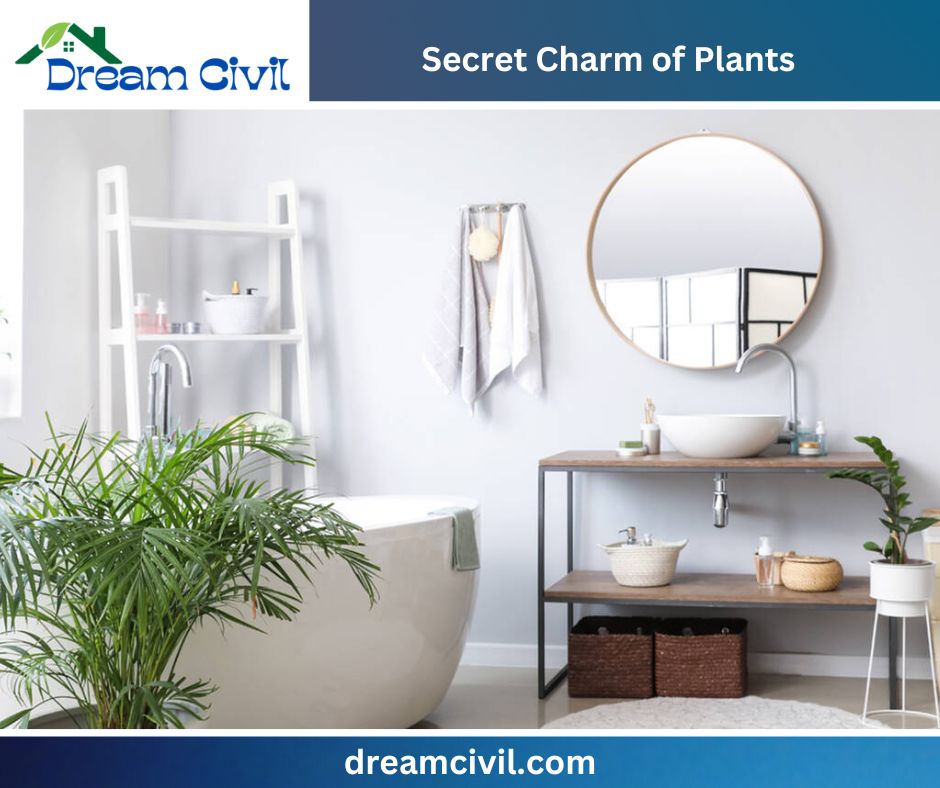 ✔ But which plants, you ask? Aloe vera, Boston fern, or even an orchid could lend a refreshing brightness that counters the often monochrome vibes.
---
3. Keeping Up the Momentum: Making Informed Choices 
✔ Every bathroom, regardless of size or style, manifests personal choices and tastes.
✔ While large jet tubs, mosaic tiles, and indoor plants open endless possibilities of design and comfort, understanding the 'why' behind each choice holds significance.
✔ A bathroom isn't just a utility space anymore. It breathes, evolves, and tells a story–the story of you.
---
4. Few Bathroom Designs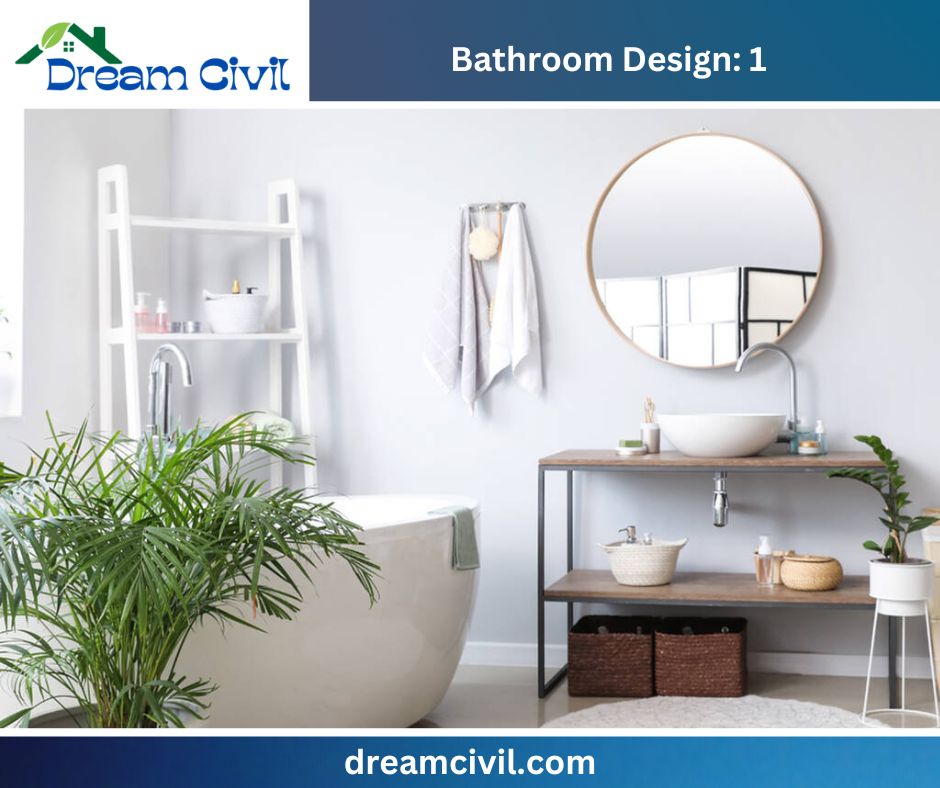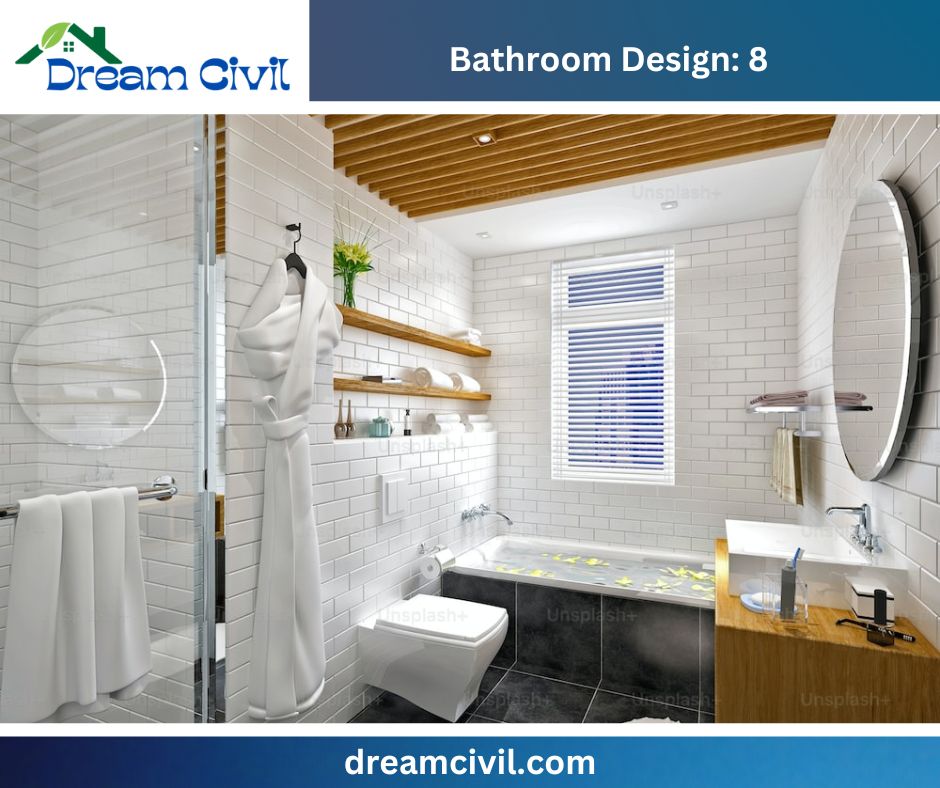 We are sorry that this post was not useful for you!
Let us improve this post!
Tell us how we can improve this post?